If you need to have teeth extracted before getting dentures, or if you are having dental implants surgically placed, you may need an immediate denture.
An immediate denture is a transitional denture worn between the time you have natural teeth extracted and/or dental implants inserted and when you are able to wear a permanent denture.
This type of denture is called an "immediate denture" because it is inserted immediately following your oral surgical procedure. This immediate placement protects your mouth's tissues, minimizes bleeding, promotes healing, and helps you make a smooth transition to a permanent denture.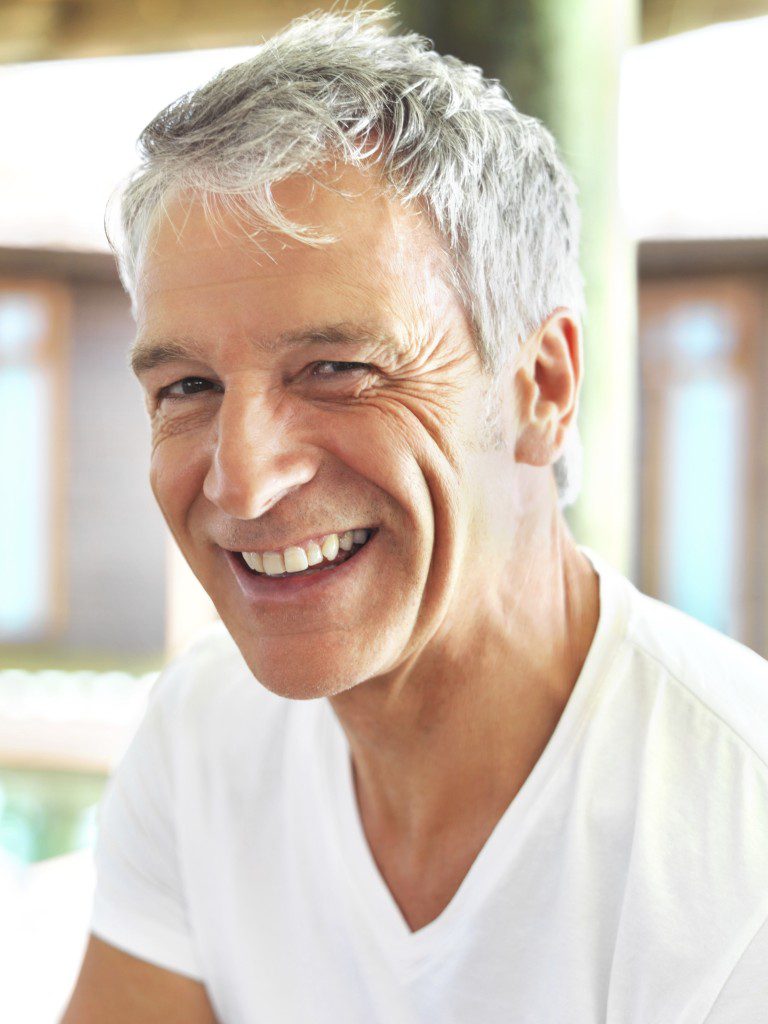 WHEN SHOULD I CONTACT MY DENTURIST ABOUT HAVING AN IMMEDIATE DENTURE MADE?
The process to construct an immediate denture begins before your teeth are extracted or your implants are placed, in preparation for your oral surgical procedure. We will see you for a consultation appointment, take impressions of your oral structures, and conduct an aesthetic try-in with you. We will also need to confirm the date of your oral surgical procedure. Meanwhile, we will contact your dentist or oral surgeon to discuss and confirm treatment planning.
The day before your surgery, your immediate denture will be completed. Most patients prefer to pick the denture up from our clinic and bring it with them to their surgery appointment; we can also arrange for the denture to be delivered to your dentist or surgeon's office the day before surgery.
Following your oral surgical procedure, we will schedule an appointment with you within 24-48 hours, to check on your oral structures and the fit and function of your new immediate denture. We will also contact your dentist or oral surgeon again as part of our collaborative treatment planning process.
WHAT CAN I EXPECT IN THE MONTHS FOLLOWING ORAL SURGERY?
Following surgery, it is likely that you will see dramatic change to your oral structures, including significant reduction in bone mass. During this time, you may need to see your Denturist periodically for adjustments, and may eventually need a reline of your immediate denture to ensure a proper fit as your body heals and transitions.
Once sufficient healing has occurred and your oral structures have stabilized, then we can take new impressions and construct your permanent denture.
CAN MY EXISTING PARTIAL DENTURE BE ADAPTED AS AN IMMEDIATE DENTURE?
Many immediate denture patients will be first-time denture wearers and thus require a brand new prosthetic.
However, if you are already wearing a denture, we may be able to modify your existing denture to function as an immediate denture, then make you a new, permanent denture once sufficient healing has occurred or until the post-operative time for implants has passed.